Are your customers trying to send a message but are getting the following notification: "You must insert your credit card info in order to use this application"?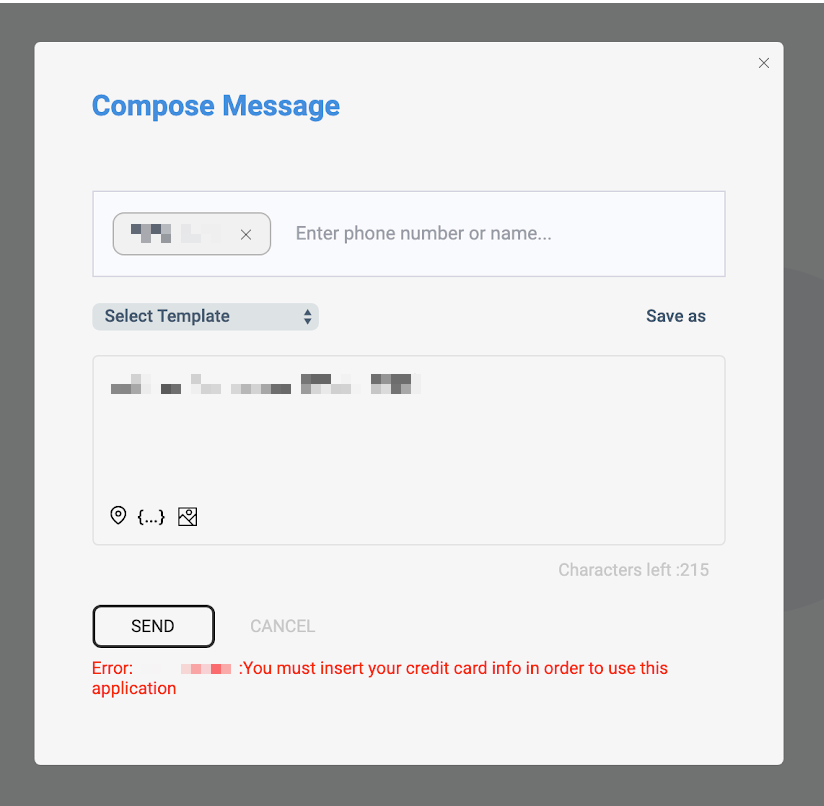 If so, this is because the package assigned to them has the "Credit Card Required" checked and thus they will need to enter a credit card on the Billing tab. Once they do this, they'll be able to send messages.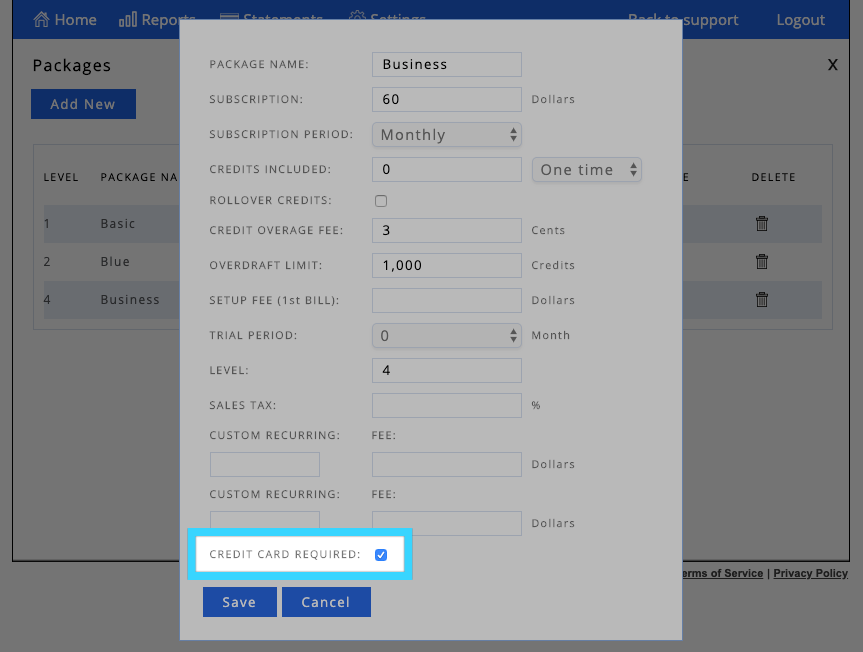 Thank you for choosing SMS Factory!