Once you've contacted our billing department to enable MMS messaging, you will be able to know that MMS messages are enabled in your account by seeing an MMS credits counter on your administrator dashboard. You will then see the option to add MMS credits to your packages as needed.
Click here to view our guide with frequently asked questions regarding our new MMS feature.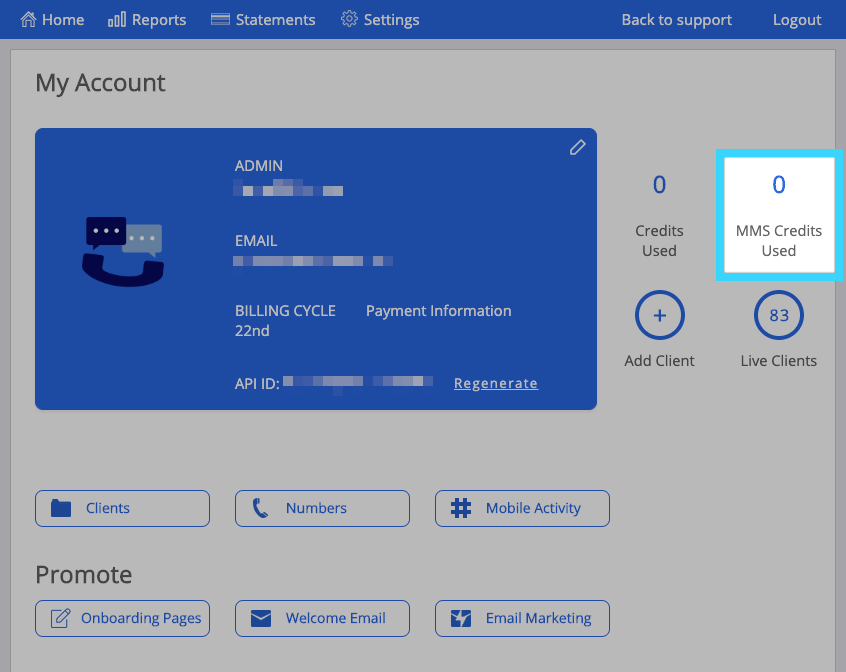 Thank you for choosing SMS Factory!