You can now create onboarding pages for prospective clients. Once created, you can share the URL and have prospective clients check if their landline number is eligible, as well as signup for an account! Get started by clicking on "Onboarding Pages" in your administrator dashboard. 
Click here to read out our full guide on how to create onboarding pages.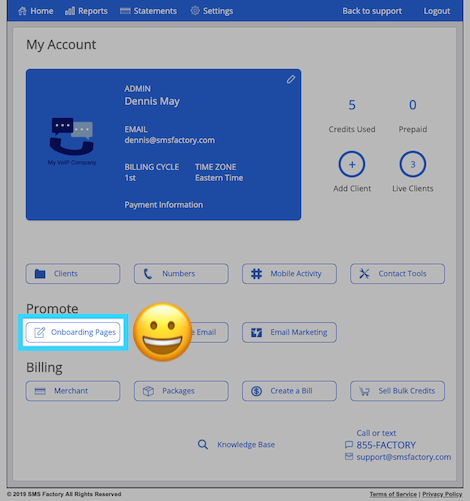 Thank you for choosing SMS Factory!