Would you like to schedule a message to a single contact? There are two ways to do this. 
The
 simplest one is to schedule a reminder. All you have to do is click on 
the
 calendar icon in your conversation with 
the
 contact which will bring up 
the
 option to schedule a reminder – 
click here
 to read our full guide. 
The
 other option is to create a specific tag and assign it to a single contact. 
From
 there you can use 
the
 Text Alerts feature and select 
the
 tag you gave to that user. Finally, select 
the
 date and time for your message and click "Save Message." After that, you're all set!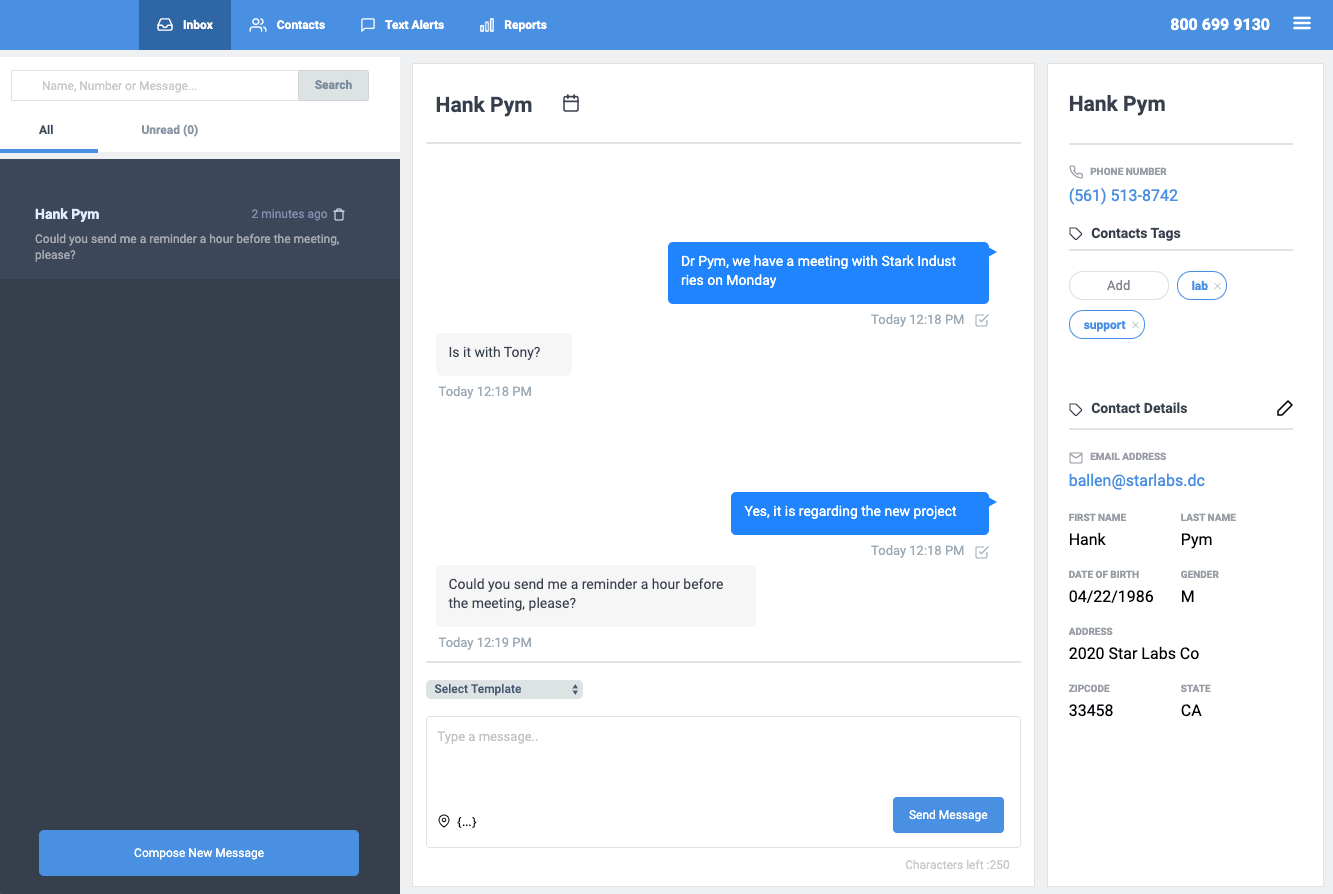 Thank you for choosing SMS 
Factory
!